Podcast Advertising
+ Marketing Attribution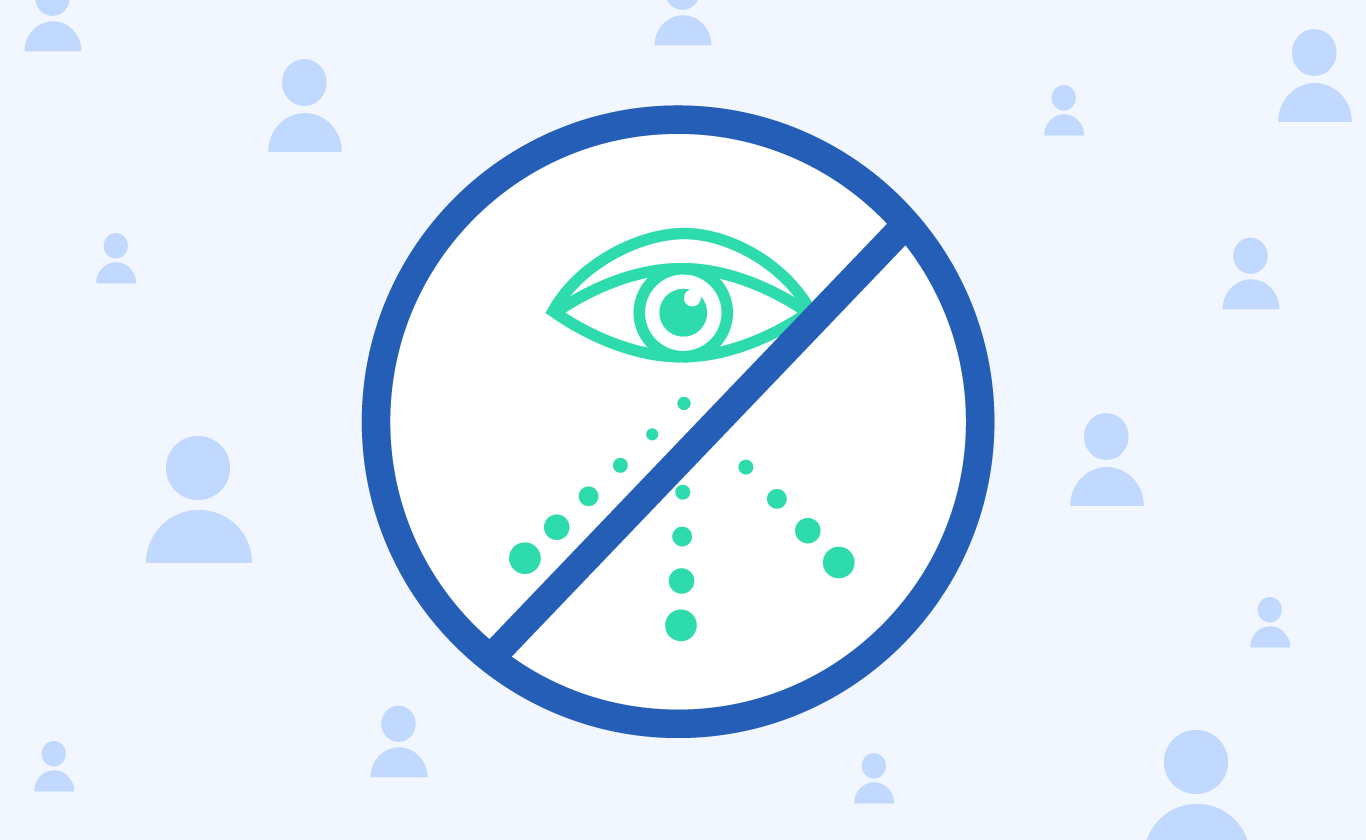 Privacy First
Backtracks Podcast Attribution does not track or profile ANY users. It's that simple. We do not use PII which has its advantages for you. While you may know who your customers are, our attribution solution is designed in a way where we will never know any of your customer data. With our advanced AI, we match the right advertisers with the right podcasts. A running shoe company can find a fitness podcast easily and start advertising right away. This makes the advertising experience better for everyone and without privacy, GDPR, or CCPA issues.
Learn more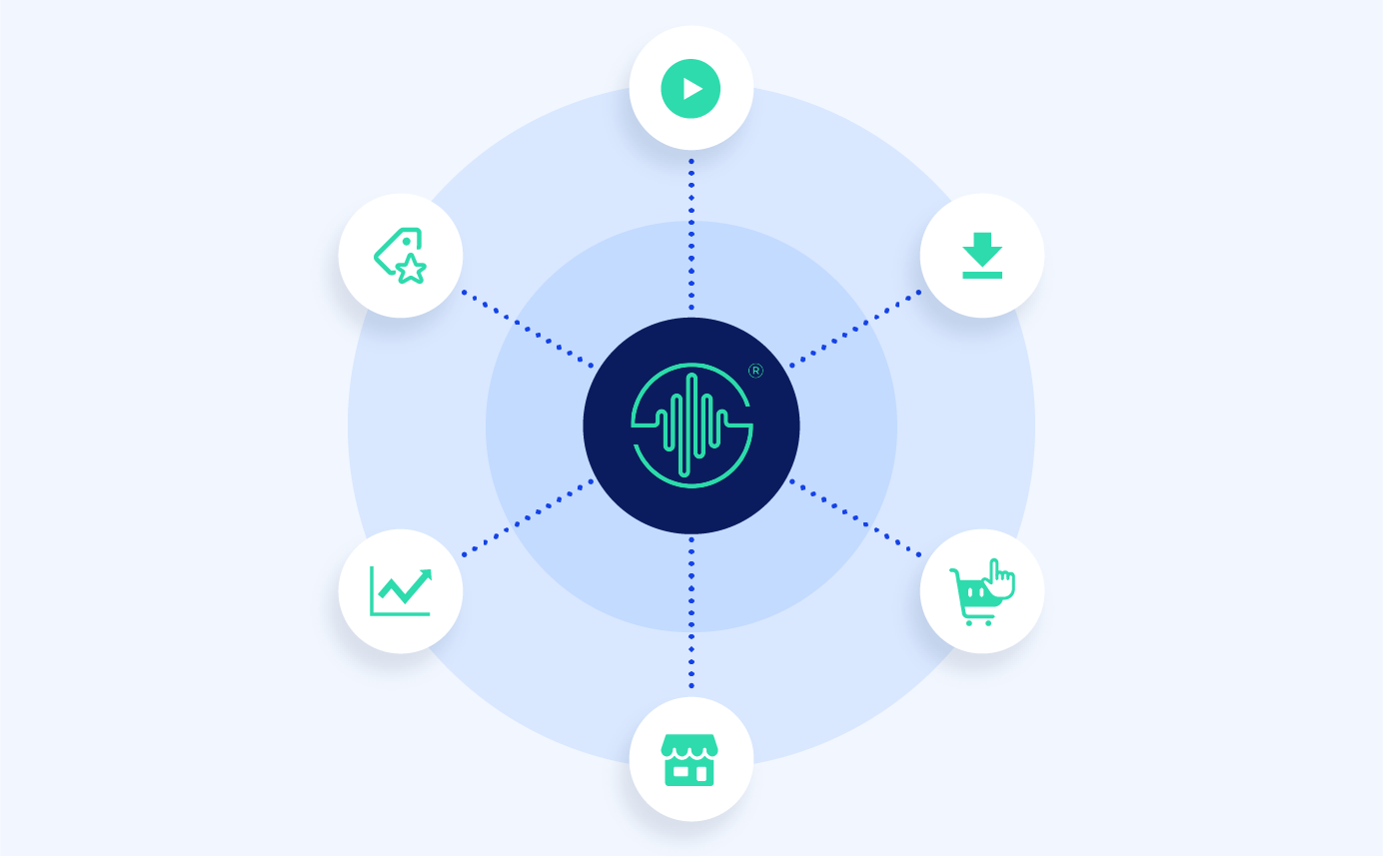 Track Ad Conversions
Backtracks attribution tools allow you to track conversions with their real revenue and lead values. Know which campaigns, series, episodes, brands, categories, products and more are working well for your podcast ads and promotions. Plus Backtracks provides other metrics like what platforms listeners use, where they are located, and much more allows you to get actionable attribution data like never before.

With Backtracks technology, you're able to more accurately track your conversions from ad to landing page to purchase. This more precise data allows you to optimize your advertising campaigns to an even finer degree, analyze what's working, and helps you efficiently run your campaigns at scale.
Learn more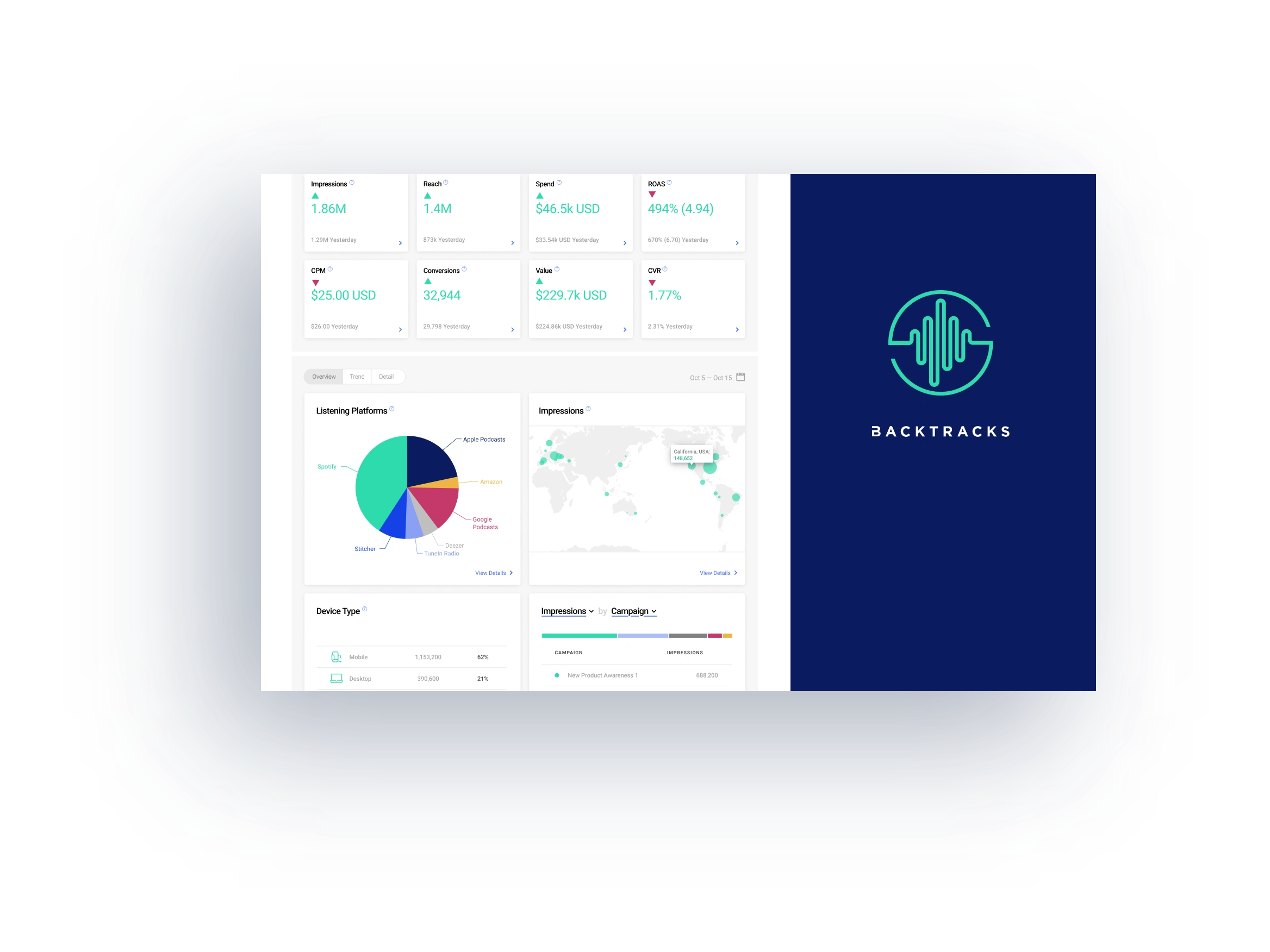 Clean and User-Friendly UI
Some platforms are cluttered, confusing, and frustrating to use. Backtracks has created a platform that makes it easy to view campaign performance across channels. You'll find quick overviews, or you can do a deep dive to get into the minute details.

Our user interface makes it easy to consolidate audio advertising campaigns into a single dashboard, parse reports and review analytics. See actionable attribution metrics that allow you to find where you're getting the most conversions and where you could be improving.
Learn more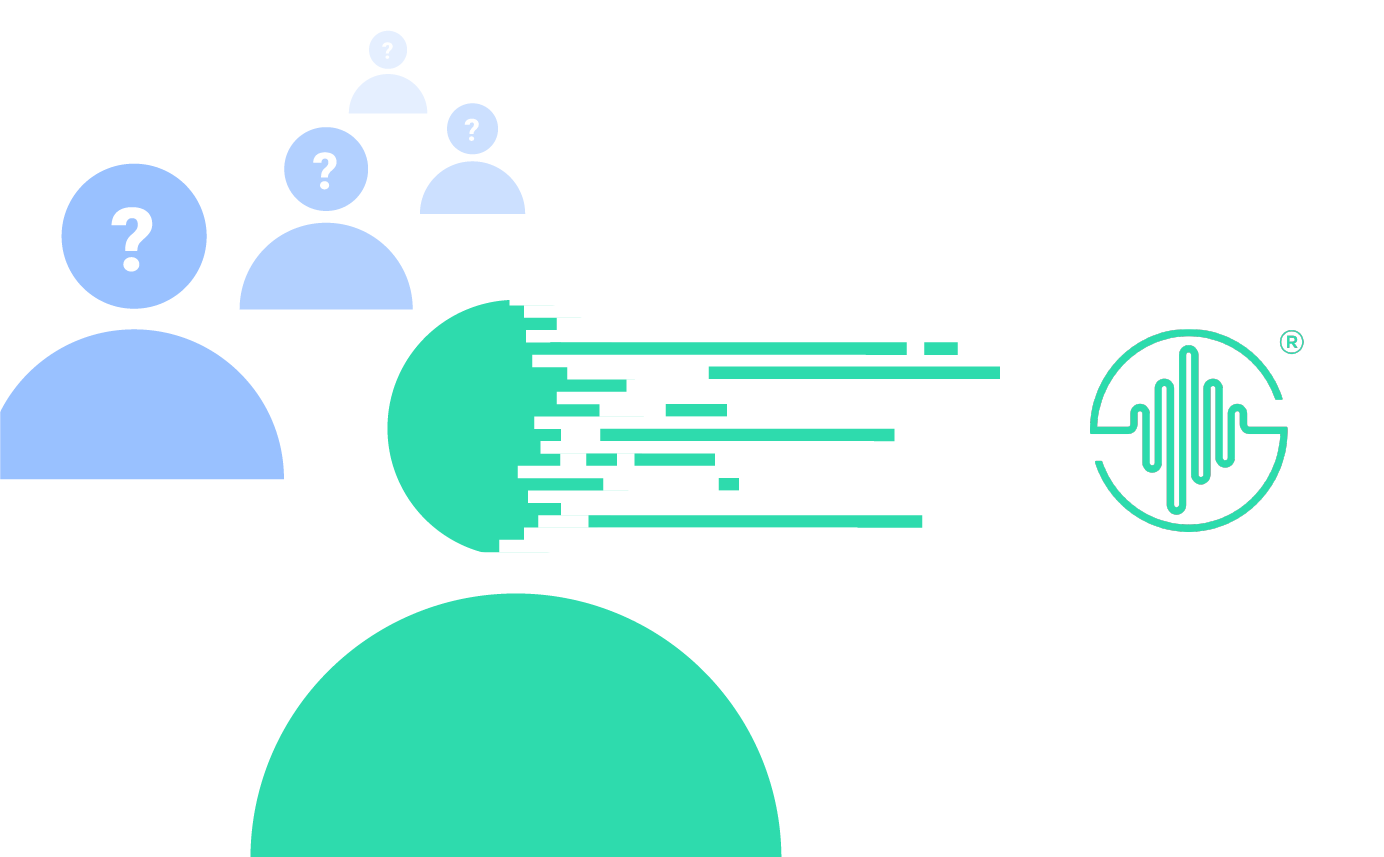 Understand the Consumer
With accurate podcast attribution data, you can better understand your consumers and their listening behaviors. Find where they like to listen, how they listen, what kind of advertising they like, and what they don't. Our various metrics give you data you can actually use and that actually gives you a picture of what kind of consumer you're marketing to.

Having the right metrics lets you customize the advertising experience based on listener preferences, zero in on them, and increase return on investment for sponsors and advertisers. With Backtracks, you won't wonder what needs optimizing, you'll be able to clearly see it and make the right decisions.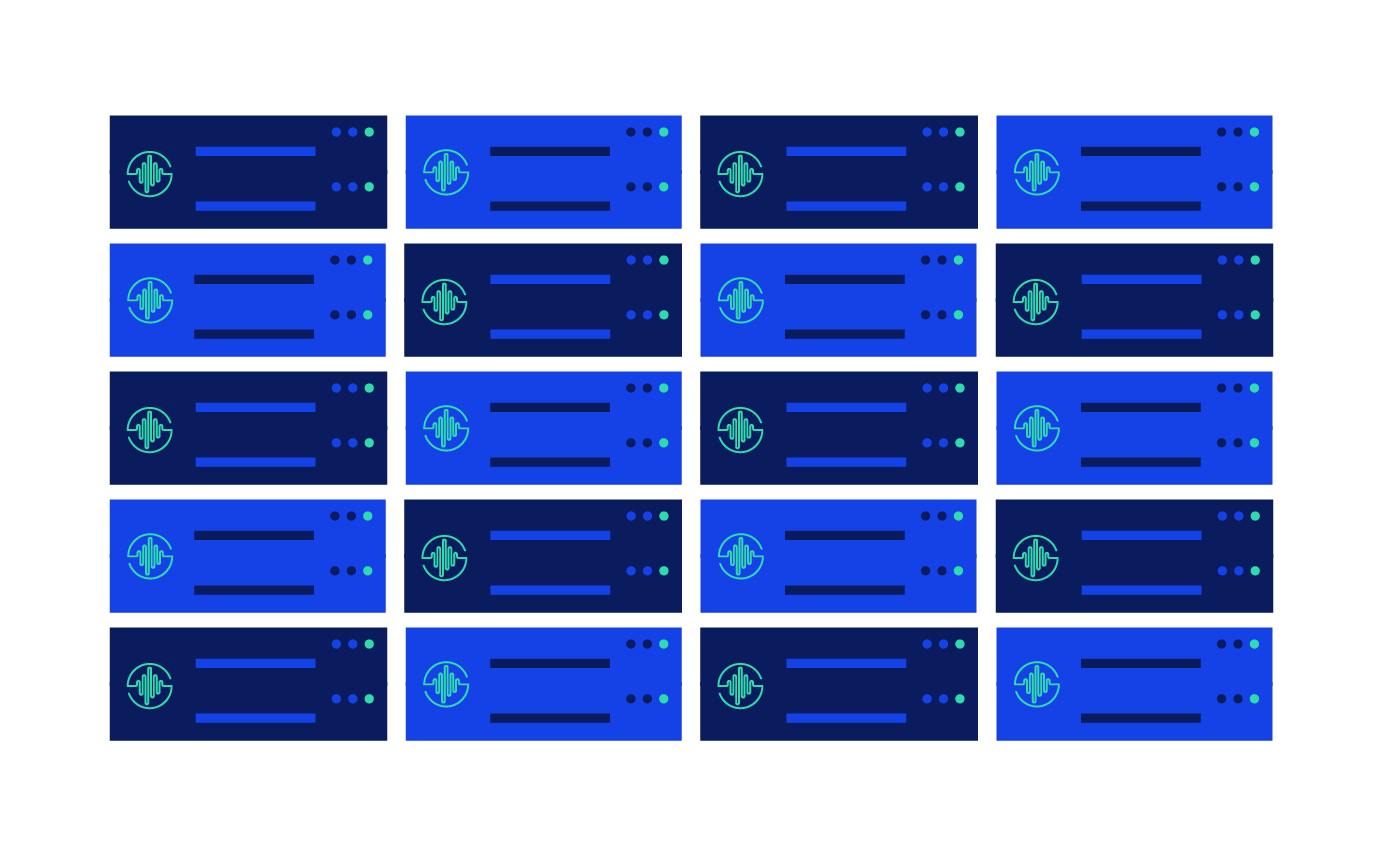 Scale Your Campaigns
Backtracks is the platform for podcast advertising and data at scale. We make sure the best ads and the best content find each other. We're not the content publisher, we're not a consumer listening app, and we're not the advertiser. We add value for the listener, the advertisers, and publishers with our data and technology. Our goal is to help you and make it easier to know and grow your revenue through podcast advertising.

Brands, developers, and agencies can use Backtracks' APIs and SDKs to programmatically interact with campaigns and run reports for campaigns that are large or small.
Learn more